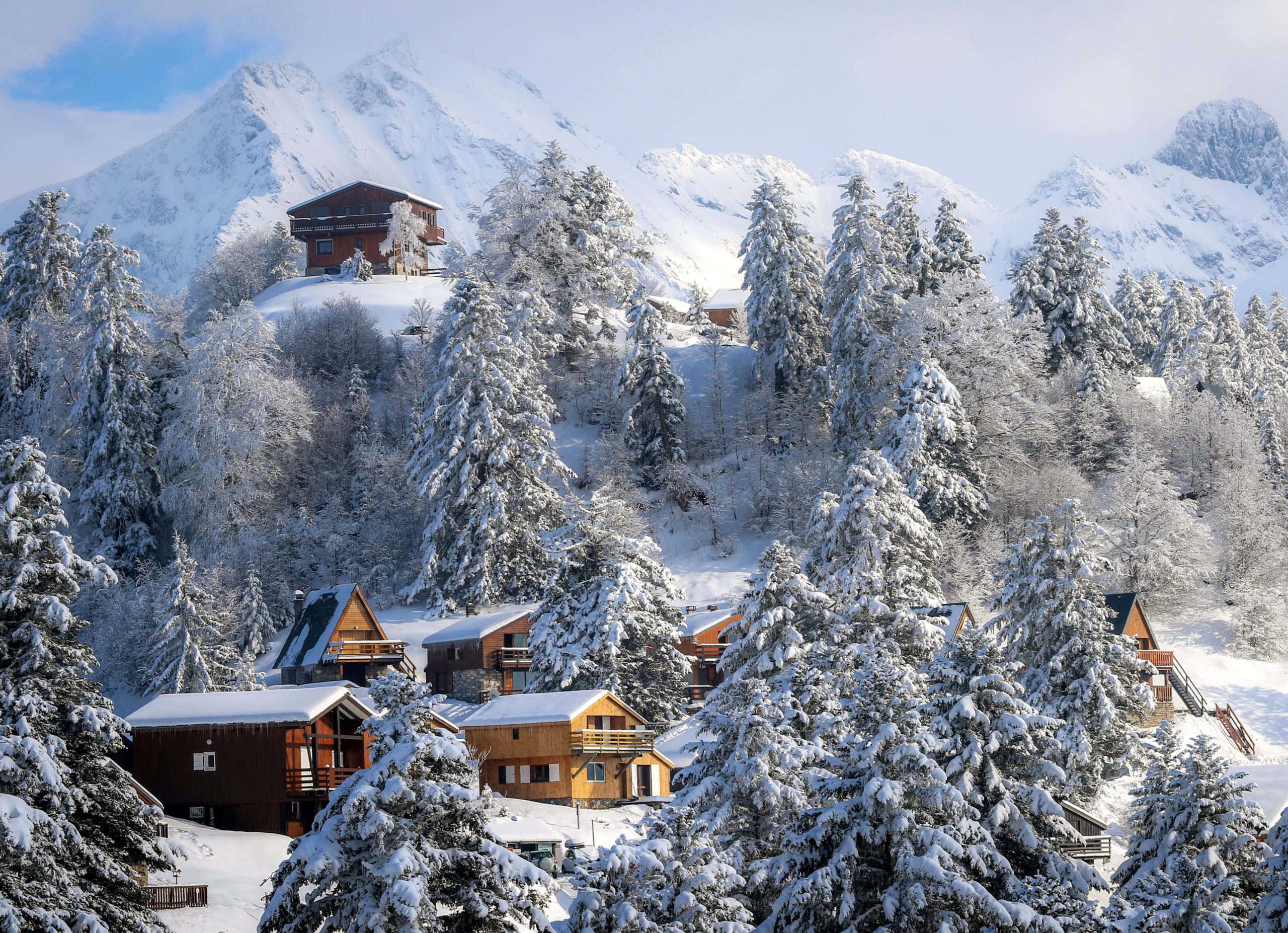 French Kiss Rookie Fest
World Rookie Tour
Event recap
The first edition of the French Rookie Fest is in the books! See you all next year !!
The Black Yeti makes a stop in France from 4 to 6 February 2022 in the beautiful resort of Guzet, located at the heart of the Pyrenees mountain range in the southern part of the country. Known for its friendly atmosphere, this resort stands out for its stunning freeriding areas, its playful freestyle park and permanent snowskate park. Come around and see by yourselves! The French Kiss Rookie Fest will host you in style, both during the contest and around. Various workshops will put the hip-hop culture forward, introducing riders to scratch, breakdance and graffiti art work. All participants will be placed under strict Covid-protection rules.
National delegations are expected to reach Guzet on Friday, 4 February 2022, to be in place for the official training on Saturday 5, morning. Workshops and other activities will be held on Saturday afternoon and evening. Expect a rumble in the park with Djs and live bands, amazing prizes, shooting sessions, snowskate jam, movies screening, delicious food, and more surprises…
Come taste the French kiss, baby!
This event is organized by the Familha Snowboard and Guzet Resort in cooperation with Black Yeti SSRL and MOON srl. It will count for both WSF and FIS rankings!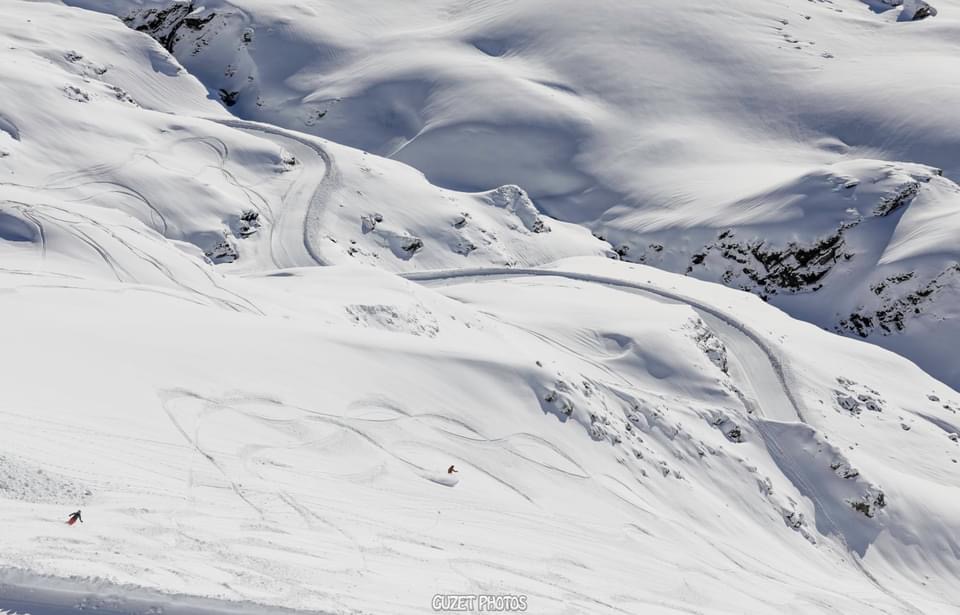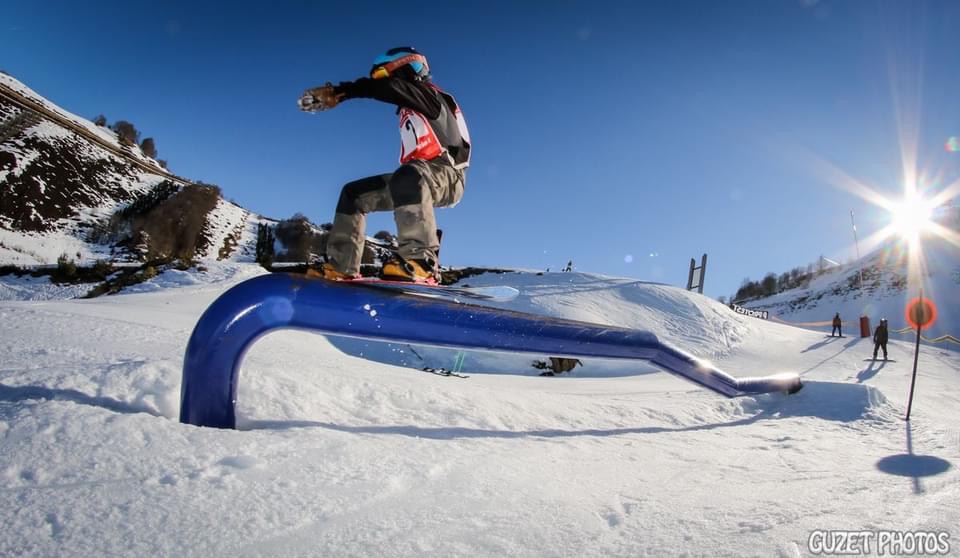 Breakdance Workshop with the Brigade Fantôme
Saturday 5th, Feb. 22
These guys have over 15 years experience in teachning, battling and demonstration breakdance. Two highly reknown bboys will guide you, riders, to learn the fundamentals of breakdancing. Bring your dancing shoes!!!
Scratch Workshop with the Scratch Assembly
Saturday 5th, Feb. 22
Scratch is a huge part of hip-hop culture too. The Scratch Assembly will be there to get you going, learn how to scratch, what's a beat, and feel the rhythm. Try it at the French Kiss Rookie Fest!
Snowskate contest
Bring your snowskate and attend our evening Snowskate Jam on Saturday 5th, Feb. 22. Guzet has the only permanent snowskate park in France ! Good music, hot atmosphere and magic goodies. Come see what you can do there!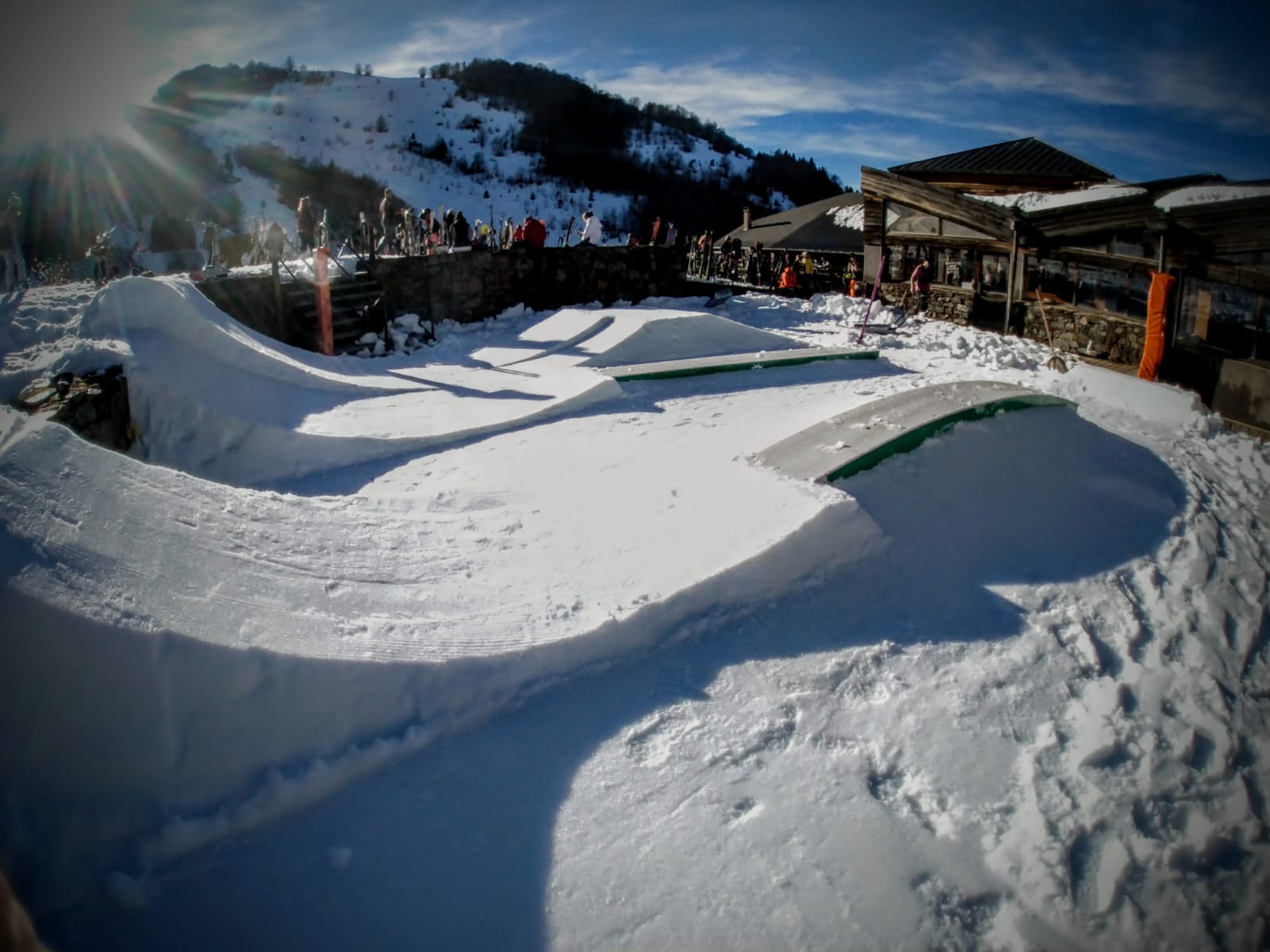 Movies premiere

Just seat, relax and enjoy some of the lastest snowboard productions!
Driven
In a time of 12-second Instagram Reels and disposable TikTok clips – shot on devices that fit in your pocket – Driven bears the fruits of a three-year harvest captured with state-of-the-art filming equipment. From Russia to Japan and Austria to North America, an all-time cast of heavy hitters went all-in in order to capture the most breathtaking shots, in the most unique locations. This film is about what drives us every day to get out there – which in turn hopefully motivates you as the viewer to do the same – to go snowboarding.
Riders: Victor Daviet, Gigi Rüf, John Jackson and Manuel Diaz
Production:  Pirate Movie and Red Bull Media House.
Last April, Enzo, a high-level snowboarder familiar with Freestyle World Cups and their frenzy, discovered another facet of his discipline. That of adventure and the mountains. Alone with his snowboard and camping stuff attached to his bike, he goes through the Dolomites for a unique trip blending together splitboarding and freeriding sessions, happy encounters and tough moments. This is more than a snowboarding or road trip movie; this film is about freedom and the limits set by material attachment.
Rider: Enzo Valax
Production: Enzo Valax
Live Music and DJs

There will be some noise in the park… Live performances will happen on Saturday 5th and Sunday 6th, Feb. 22, right under your nose while you'll be flying in the air!
Miss Leia

Miss Leïa takes her drum & bass love to major festivals. While she's known as the « DnB Princess » in her hometown of Toulouse, she has many strings to her bow: DJ, but also a trained dancer and choreographer, founder of the Dusk DnB collective, French representative of the international label YUKU and a member of the all-female drum & bass Express Girls Team. Expect some serious vibes there…
SoundCloud: https://soundcloud.com/miss-leia
IG: @miss_leia_dj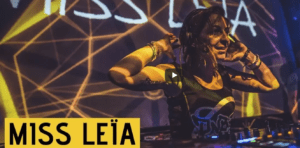 A music collector since a kid in Belgium, percussionist for over 15 years, Mountain Sushi is also a DJ ready to feed you with an organic masala of spicy tribal elements, mashed up with deep, groovy, psychedelic bleeps coming from all corners of the world, ranging from 70 to 130bpm. From chilled ethnic downbeat to minimalistic, groovy and psychedelic techno . Hop on and enjoy your ride! Without darkness, there would be no light…
Soundcloud: https://soundcloud.com/mountainsushi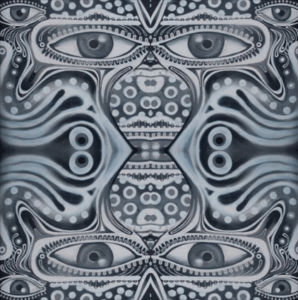 La Boucada

You gonna get some heat on the snow with a Brazilian ensemble made of 20 mobile percussionists. La Boucada plays street music with a set of instruments (mostly percussions) that constitutes a « percussion battery » whose beat (batucada in Brazilian) is the origin of the name. Percussion drums are at the heart of Rio de Janeiro's samba schools and provide the rhythmic part of their musical compositions. Get a taste right there at our Rookie Fest!

FB: La Boucada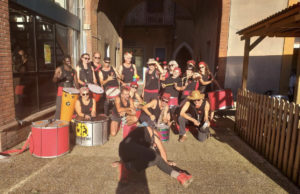 Ck2Low
You won't have thought you get this guy around! A scratch master, Ck2Low will take you to the hip-hop sphere in a way you won't expect. Right there in the snowpark, his music will make you jump and reflect. Unorthodox, scratching on new rythms and vibes, just come listen and enjoy!
Soundcloud: https://soundcloud.com/user-76932735